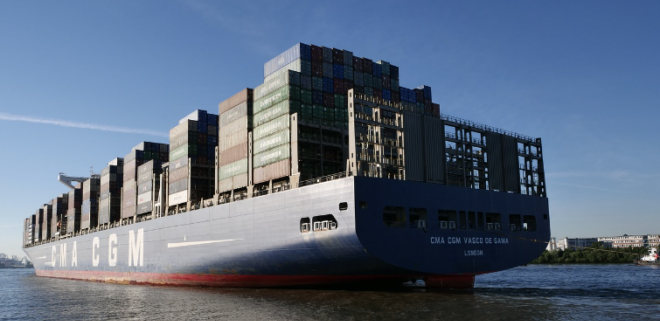 5 critical factors that play a huge role in choosing the right transport company
The logistics  industry plays a huge role in the economic development of the Nigeria. The business sector, manufacturers, retail chains, and many other industries require reliable and efficient transportation services for their success. Therefore, choosing the right logistics company such as Pethan Logistics and Commercial Services. is key to achieving business goals and satisfying customer needs.
In this article, we will look at the main criteria to consider when choosing a shipping company in the Nigeria.
1. Reputation and experience
One of the most important criteria is the reputation of the transport/logistics company and its experience. Research and study the history of the company, its customers and testimonials. A company with a solid reputation and long experience in the industry is more likely to be able to offer a high level of service and solve problems effectively.
2. Variety of services
When it comes to choosing a transport/logistics company, it is important to pay attention to the variety of services offered. Different companies specialize in different types of transportation, such as freight transportation, container transportation, mail delivery, and more. Therefore, identify your specific needs and find a company that provides the necessary services to meet your requirements.
3. Technological innovation
A modem transport company must be aware of the latest technological developments that can improve the efficiency and accuracy of work. Therefore, when choosing a transport company, pay attention to its ability to use modern technologies such as cargo tracking, logistics management systems, and electronic documents. This will help you optimize your operations and provide more transparent communication with the transport company.
4. Safety and reliability
It is very important to choose a transport company that attaches great importance to the safety and reliability of its services. Find out about the steps the company takes to ensure the safety of the cargo and comply with all relevant rules and regulations. Keep in mind that the reliability and safety of a transport company directly affect your business, so make your choice based on these criteria.
5. Environmental responsibility
In today's world, environmental responsibility is becoming increasingly important. When choosing a transport company, pay attention to their efforts to reduce the negative impact on the environment. Companies that take steps to reduce emissions, use efficient transportation routes, and adopt green technologies may be preferred by those who are committed to sustainable development and environmental responsibility.
Conclusion
Choosing a shipping company in the Nigeria is an important step for the successful operation of your business. Consider criteria such as reputation, experience, service diversity, technological innovation, safety and reliability, and environmental responsibility when making your decision. Don't forget to do more research and compare multiple companies to find the best fit for your needs and expectations. A quality transport company will be a partner that will help you develop your business and ensure efficient logistics of your goods and cargo.
http://pethanlogistics.com/wp-content/uploads/2023/07/logistics.png
330
660
pethan
http://pethanlogistics.com/wp-content/uploads/2018/02/Pethan-logo_-267x300.png
pethan
2023-07-02 01:25:15
2023-07-02 01:28:27
5 critical factors that play a huge role in choosing the right transport company